Fortnight in Florida
Creative Spotlight
08 March 2019
'Fortnight In Florida' are a London based trio hailing Toro Y Moi, Holy Ghost! and Hot Chip amongst their biggest influences.
Born from a shared love of disco, synth pop, and encyclopaedic regurgitations of Alan Partridge quotes, 'Fortnight In Florida' symbolises the anticipation of escaping the daily grind, expressed by their own brand of 'Chilled Electronic Pop'.
After finishing a tour as Keys player for Lianne La Havas, the bands Singer-songwriter Simon Middleton met Eamonn Dawe (Bass/Guitars) on a previous musical venture and 'Fortnight In Florida' was formed, shortly followed by Andrew Gallop on Drums.
With 3 singles and a debut EP 'So Long' released in 2016, 'Fortnight In Florida' made the 'Glastonbury 2016 Emerging Talent Longlist' and the 'Unsigned Guide's Emerging Acts of 2017' list having already featured in their Spotlight blog - their tracks 'Cameo' and 'It's Alright' both made the 'Fresh On The Net' Fresh faves, and enjoyed Radio play on BBC6 Music and Amazing Radio.
In 2017 they launched a crowdfunding campaign to help them raise funds to record their debut album at Rockfield in South Wales, UK. With the final touches being made to the album they look set to release the album in the Spring of 2019.
Who are you and what do you do?
Eamonn
We are Fortnight In Florida, and we write and perform a catalogue of original songs. Oh wait, maybe these questions are personal, but it does say answer these 'as a collective'.
Andrew
Hello! My name is Andrew and I'm the drummer in the band.
Simon
I'm Simon, the founder, singer songwriter and keys player!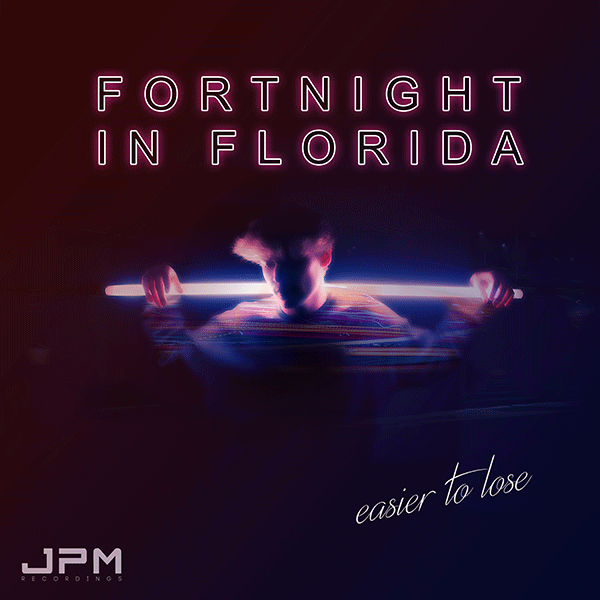 Where are you from and where did you grow up?
Eamonn
I'm from Cambridge originally, or just outside, somewhere in the sticks outside Cambridge in a village of about 600 population. Moving to London in 2010 was a culture shock to say the least, but a mostly pleasant one.
Andrew
I was born in Cardiff and I moved to London in 2009 to study music and further my career in the music industry. Back in Cardiff, I didn't start playing in bands until quite late, I believe I joined my first rock band when I was about 15. But I've been playing music since I was about 7 or 8. My musical upbringing started off very much in the classical arena where I played in percussion ensembles, orchestras, brass and jazz bands. The music scene was suffering a little but before I left, with great music venues like Barfly shutting down. However, in recent years the music scene back in Cardiff at the moment is having a bit of a revival, with festivals like SWN and venues like 10 Feet Tall, The Moon and Club Ifor Bach.
Simon
I'm from the birthplace of Grime music (Croydon), which is interesting because our music doesn't really have any Grime undertones in it at all.
How did you meet?
Eamonn
I answered an ad online - Bass player wanted. First met up with Steve (the previous drummer) in a pub, we had a chat about music, life and shooting the breeze in general. I was then invited to Steve's house to play some meticulously rehearsed bass lines over the top of some of the bands tracks, and finally I was brought to the Premises studio on Hackney Road for a rehearsal with Simon. Felt like I was finally meeting the wizard of Oz, imagine how underwhelmed I was...
Andrew
When I finished studying at uni I was looking for more projects to get involved in. One of the places I looked on was on gumtree. I really liked the guys demos they had on Soundcloud, I also found the visuals to be really striking, everything worked from the artwork to their social media profiles. I also thought the name was really good. So, I sent the guys a message with some videos and tracks of me playing, they messaged me back and we arranged to meet in the Red Lion pub near Carnaby Street, in Central London. And now we've ended up here…
Simon
Having the fortunate position of writing my answers last, I can confirm that what the other two have written sounds mostly legislate - every time I need a new friend I just post an advert on Gumtree.
What or who are your early passions and influences what was is about music or sound that drew you to it?
Eamonn
Some of my early influences are: Foo Fighters, Nirvana, Blur, Smashing Pumpkins, Red Hot Chili Peppers, Rage Against The Machine. I think it was the way that these bands, especially in their early albums were able to capture some of the raw energy that you'd typically associate with a live show. I think I especially identified at the time because that same sort of nervous energy was manifest within me, in the form of teenage angst.
Andrew
My early influences are very similar to Eamonn's, I was very much into rock bands, and not much else. I was into the same bands like Foo Fighters, Rage Against The Machine, Red Hot Chili Peppers, Blink-182, Greenday and even heavier stuff like Korn or Slipknot. My music taste is always changing and evolving, I think it's healthy, creatively, to keep searching for new things to keep your passion alive. I've been playing drums and percussion since I was in primary school. My mum says she saw me playing a tambourine or a shaker, during a concert and everything I was playing was in time. She then found a percussion ensemble for me to join and I haven't stopped playing since.
Simon
Being the slightly more mature member of the group, if only by age, I was a product of the 80's and more into the pop soul world with Michael Jackson and Stevie Wonder being my biggest influences - I was also a massive Elton John fan mainly because he was piano based so learning his songs was a great way to hone my own skills, or lack thereof.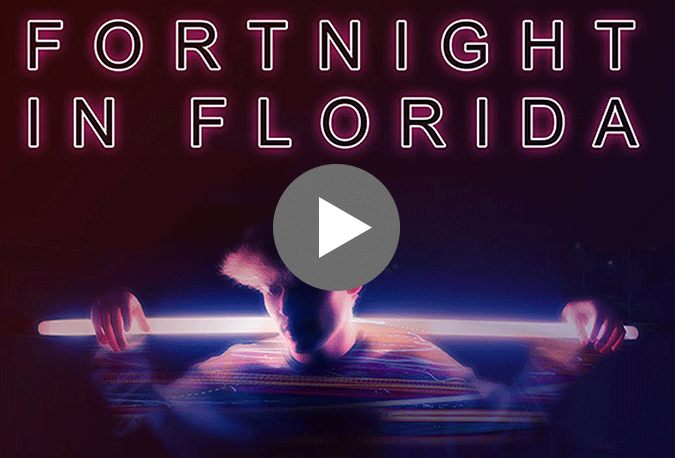 When did you discover you wanted to be a singer/artist?
Eamonn
I think I must have been in my early teens, already having been forced to learn the piano under duress from my parents, I was looking for a way reconnect with music in a positive way. that's when Blur's 'Song 2' came out. That riff is just so catchy, I decided that i was going to learn how to play it no matter what. I'd never picked up a guitar before so it was a long and sometimes painful process but after a couple of months I'd nailed it!
Andrew
For me personally, I remember going to my first gig at The Millennium Stadium in Cardiff to see the Red Hot Chili Peppers supported by James Brown (A pretty sweet lineup for a first gig). I went with with sister and a couple of school friends. I was mesmerised by the whole experience. The lights, the massive stage and the whole stadium alive with an electrifying buzz. That's when I really thought, that's what I want to be doing with my life.
Simon
Since I was about 8 years old, I was usually given the male soprano solo role in the school choir, and to this day I try and write songs that are two octaves higher than any grown man should be allowed to sing. But when I left uni, I started going to open mic nights and it was the biggest buzz playing my own songs and becoming part of a community of creative artists.
How did you feel performing in front of your first crowd as a professional artist?
Eamonn
First Gig was pretty disastrous by today's standards. Dingy basement of what seemed like an unlicensed pub, stage was essentially some steps up to a fire escape, volume levels all over the place, underrehearsed and overexcited. But in the end it was so much fun, everyone just seemed to love the novelty that their mates had made a band and were doing a gig, and luckily the lead guitarist could play a mean solo, so we got away with it!
Andrew
Our first gig together as a band was at a festival called Wilkestock and we were supporting Ms. Dynamite. It was pretty good, apart from one disastrous moment when something went wrong with my click track was out of time with some of the instruments coming from Simon's laptop. That really put me into a panic, I think it put everyone on edge for the rest of the set. Now as a professional artist, I don't really get nervous in front of a crowds anymore. There are a few things that can put me on edge, such as remembering a new song/section change or not being able to hear the others. Stuff like, not being able to hear myself or the others can be a real nightmare, and a real vibe killer for the gig.
Simon
I guess by professional that means I was getting paid at this point, so I'd had a fair amount of live practice by then, but usually the paid gigs were playing covers on the piano, I used to have a Saturday night residency at a Thai restaurant in Canary Wharf and I would throw in a few of my own tracks too - that was a nice little earner too, and they used to send me away with a big Thai curry at the end of the night. Paid gigs as an 'originals" artist are still a struggle to find, but I think promoters and venues are gradually getting better.
What are your main impulses to write about music?
Eamonn
Inclination to write music: For personal enjoyment, and hopefully for the enjoyment of others. To translate thoughts and emotions into something thats expressive and creative, and sometimes even just to stave off lifes little moments of ennui.
Simon
I have a whole note pad of concepts to write about, but a lot of the time I will start with a bassline or drum beat and then play a few chords until something feels right - normally the hook line, melody and words, end up writing themselves, something that feels right over that particular sound - then the hard part begins - to analyse and actually try and wrap a story around whatever chorus line falls out - one time we were looking for a story for our track 'I can't wait forever', Eamonn and I wrote this together, and we got Edward hoppers painting Nighthawks and tried to write the song from the guy at the bars perspective. The opening line to the track is, last night in the city, one more drink at Phillies' - we noticed that was the name of the bar in the painting.
How would you describe and rate the music scene of the city you are currently living in and how important is it in terms of what you're actually writing about?
Eamonn
The music scene in London at the moment is thriving, with so much choice can be difficult to focus minds, but if you publicise an event well enough in advance then you can really have a great night. For me what's also important is the history of London's music scene and the feeling that it evokes when you play the venue where David Bowie played his first gig, or the night where The Cure got their big break.
Andrew
London still has an amazing music scene, I think it always will. Culture is an important aspect of any city. There are some amazing places in the city to discover music from a grassroots level in venues like Spirtual Bar, The Finsbury, Paper Dress Vintage, Hooternanny's all the way up to the world class venues like Brixton Academy, The O2 and Shepard's Bush Empire. There are also plenty of grassroots promoters out there putting on some great nights of all types of music, promoters like Bird on A Wire or Live Circuits. If you want live music, you can certainly find it in this city, any day of the week.
Simon
I think it's important to go to gigs and listen to and see what other artists are up to, the independent scene is definitely thriving and there are loads of opportunities to play as an unsigned act - in terms of writing, I don't really write about the scene but am definitely influenced by the sounds - discovered a great band called Gramme a few years ago and a lot of the production on their album fascination has influenced our synth sounds.
For most artists, originality is a phase of learning and often emulating others, what was this like for you?
Eamonn
In our songwriting process, it's often difficult to start with an original idea, so a lot of the time we'll look to other artists for inspiration. Using riffs, or melodies that we like and emulating them as a starting point, we then build on these ideas to the point where a new track has been formed and we can even remove the original idea so that only an imprint of the inspiration is present in the finished article.
Andrew
It's pretty hard to be original these days, especially when more and more songs use samples from originally famous and catchy songs to create their new hits. I try to keep my self creative in my playing by learning all the time. And that can be from any art form, not solely music. Recently, I've started studying Indian rhythms and methods of counting. I've only just touched the tip of the iceberg but there's some really cool and interesting ways of learning often quite difficult or complex time signatures. I may never use any of these things in FIF but I think it's always great to keep the inspiration bubbling away and keep yourself moving forward as a musician.
Simon
One of the biggest lessons I learnt from a music mixing course I did was to really nail down a good reference track, find a track with similar vibe, instruments, trying to match reverbs on certain instruments etc, that's actually something that often happens even from the writing stage now too, and without falling into a similar 'blurred lines' lawsuit, that's probably all I'm legally allowed to say. ;-)
How would you describe your own development as an artist and the transition towards your own voice?
Eamonn
We started very Daft Punk/Justice disco style, and have moved gradually to a more Friendly Fires/Foals style with more of a focus on the live performance feel.
Andrew
It's a difficult question. We are very technology orientated as a band. This has been and I think will forever be a never ending conveyor belt of change for us. We're always trying new setups, less gear, other members etc. I think in its current state, the band works really well as a trio. Small and compact. I've been using a hybrid setup (acoustic and electronic drums) in the band for a while now. But recently I've been using an electric bass drum pedal for some more stripped back sets, which has been going quite well. We're learning to adapt to different venues and spaces.
Simon
I think despite all the emulation of other acts one can use as a guide, I definitely want to do something that feels true to myself - When I first started on the open Mic scene I played very dreary piano and vocal ballads just because piano and voice sort of lend themselves to that overall sound - I was then at a festival one day and thought to myself that If i was in the crowd watching me play, I don't think I'd be a particularly big fan - I made a huge effort to write music that I would want to listen and dance to, so an evolution of writing music almost from a potential fans perspective took over - for the better I hope.
Art can be a purpose in its own right, but it can also directly feed back into everyday life, take a social and political role and lead to more engagements. Can you describe your approach to art and being an artist?
Eamonn
Art is life and life is art. Nuff said.
Andrew
As a band we are working towards some form of escapism from daily life. Especially living in London. There's so much concrete and glass, and everyone is always in a rush to get everywhere. At times it can often feel quite a lonely place, even if there are 10 million + humans living here at the moment. There are some real interesting political bands out there at the moment like IDELS or Sleaford Mods for example, they are both very political and I think they're both great! But our art isn't political nor do I think should be. We're just here to spread some chilled out vibes, in these very turbulent and uncertain times.
Simon
As far as my writing goes, I've always got a general awareness of whats going on at a political level, I might make some very surface deep wink to Brexit or 911 or something else fairly highbrow in current affairs, but otherwise I will tend to take a wide birth to making any kind of statement with my music or lyrics. Fortunately I've never been a massive victim to social or political injustices, I think it would be a little hypocritical to pretend I did.
Tell us about your current project.
Eamonn
We have a shared love of disco, synth pop, and between me a Simon, we have encyclopaedic knowledge of Alan Partridge quotes, which I think helps symbolise the anticipation of escaping the daily grind, it's our own brand of 'Chilled Electronic Pop' if you were to label it in some way.
Andrew
We were lucky enough to record our debut album with the help of some friends, family and dedicated fans. We were going to self release it the album, and then we met the lovely folks at JPM Recordings. Since then we've been working really hard at getting everything together to give this album the best possible push we could. JPM have certainly added a few rockets to our promotional engines and we're getting very excited for phase one of our release.
Simon
As Emu said, our brand of chilled electronic pop probably sums us up nicely, but at the same time it's ambigious enough that i Don't feel we're tied down to any genre - some genre specific bands almost have to service the expectations of their audience - having said that, its like when you hear another accent, you always think you've got the normal accent an they have the 'accent' - perhaps from the outside people see us as very genre specific - that was a fair amount of waffle about nothing!
What is your experience working with JPM Recordings and how do they influence your work?
Eamonn
JPM have been really good to work with, offer direction, encouragement and some bangin' remixes. Roy is earnest and genuinely enthusiastic about the music. It's nice to have someone on board who believes in the tracks as much as we do.
Andrew
It's so difficult to know who you can trust in this industry or any creative industry for that matter. There's always someone looking to 'help' you out, but it can lead to a very expensive dead-end, extremely quickly, if you make some bad decisions. For a modern artist it can be very draining financial and emotionally to start making good strides forward. Being in a band is like having a second full time job, there's a never ending list of admin to do behind the scenes. This is where JPM have definitely taken a lot of pressure off of our shoulders as artists. They've been really helpful, because they've given us the direction and support that we needed, which has allowed us to focus on the most important stuff for any band, gigging and writing new material.
Simon
Roy at JPM is a great guy (not just because I know he'll be reading this) but also because he actually is - very honest and has a lot of positive energy that's been a driving force to getting stuff done and opening a few doors..They ultimately respect the artist and put the music making process first, whilst having a very clear understanding that there is also a bit of a hustle and 'game' to play when trying to embark on these musical pursuits!
What's next on the horizon for you as an artist?
Eamonn
A packed gigging schedule for the next few moths including a festival in late May, which we're looking forward to. Aside from that it's all hands on deck promoting and plugging the single (Easier to Lose) and perhaps even writing some new tracks and inserting them into the setlist.
Andrew
We've got plenty of gigs in the diary, a festival and lots of new songs building up in the FIF Database. There's also lots more to do for our album, In-flight Entertainment.
Simon
I'm definitely happiest when a few musical seeds start getting the full band treatment and get played out live - I have so many unfinished songs I'd like to tie up and try and slot these into the live show - As long as the sounds and songs remain fresh and keep evolving then that's a great outcome.
How can we find out more about you?
Eamonn
You can check out our Website, Spotify, YouTube, Instagram and Facebook pages (Links below).
Andrew
If you really want to get to know us, you can head over to our YouTube channel and check out one of our video diaries.
Simon
Defo check out the Youtube video diaries!
Anything you would like to add?
Eamonn
…we're available for gigs, parties and private functions, just drop us an email at fortnightinflorida@gmail.com, prices are very reasonable. We'll pretty much play for a slab of beer and travel expenses.
Andrew
We've just released our first single, Easier to Lose through JPM Recordings/ 50/50 Global Musik/BMG from our upcoming album 'In-flight Entertainment' and you can stream it on Spotify. You can even buy it if you'd like!
Simon
I'd like the thank Jesus for all he's done so far - he was a fantastic Mexican sound engineer who got me out of a sticky situation this one time.
Any shout-outs?
Eamonn
Big shoutout to Loz for his hard work and endless patience in putting the album together, the man is a saint! And to Kingsley, the owner of Rockfield studios, where we recorded the album, for his fantastical tales.
Andrew
I'm going to give a shout out to my Mum, Dad and Sister for having the patience and their unwavering support from the beginning! And definitely a hugeeeee shout out to everyone that made this happen by donating to our original crowd funding campaign, we wouldn't be here without you guys and gals, thank you, thank you, THANK YOU!!
Simon
Everyone for their album donations, it really was a humbling experience knowing that people were willing to reach into their wallets and help us to fulfil an ambition and record at Rockfield studios - oh and a shout out to the guys at Rockfield studios - its such a legendary place and honoured to have some minor cameo role in its history'!
Follow Fortnight in Florida:
Spotify
YouTube
Facebook
Instagram Twitter
Soundcloud
Website

Fortnight in Florida's next live appearance will be at The Bedford in Balham. Check out our events page to find out if Fortnight in Florida will be gigging near you!