The Mani EP is out now!
11 March 2018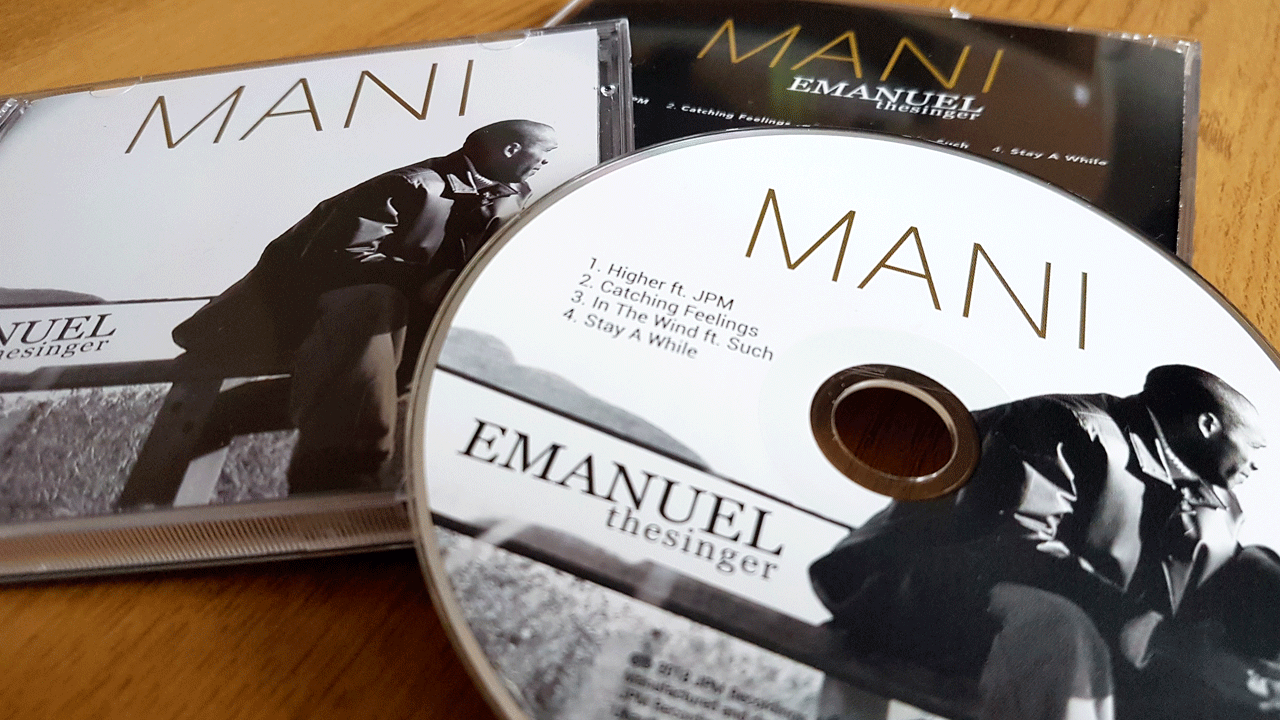 Following a deserved break in his musical career, Emanuel thesinger is making a comeback with this 4-track EP, Mani. These are sounds not as you've heard him before but just as delightful to the ears and are a reflection of his life experiences.
The Mani EP is available on CD and as a digital download. The digital download comes with the cover artwork, booklet (with lyrics) and A3 poster (PDF).
Click here to listen to more of Emanuel thesinger's music.
Follow Emanuel thesinger:
Credits
Writers: R. Roy-Macaulay, S. Addo, S. Carbon and C.Emanuel Muhammad
Produced: Darkjoint
Mixed: Darkjoint
Mastered: Audio Animals
Recorded/engineered: Darkjoint at Darkjoint Penthouse Suite
Label: JPM Recordings
Executive Producer: R. Roy-Macaulay and Mr Biggs
Artwork: Design Freak