Fortnight in Florida - 'Easier To Lose' Darkjoint remix
19 April 2019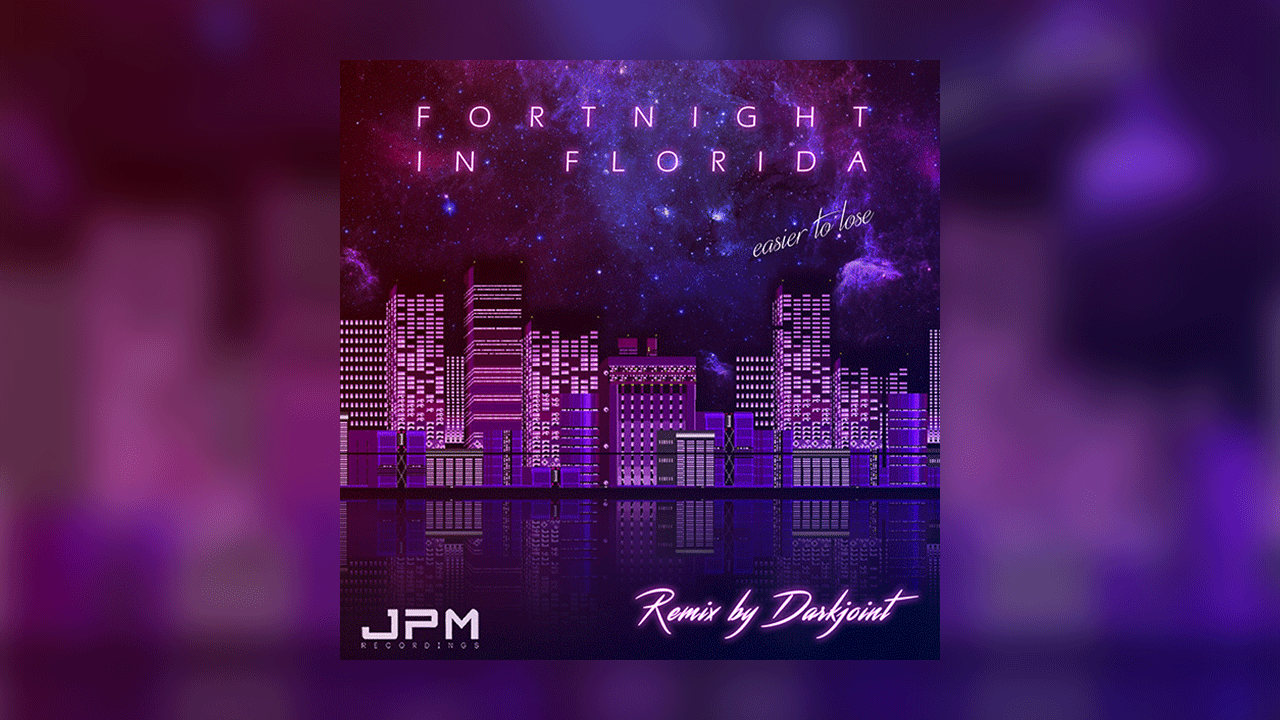 It's been long coming, Fortnight in Florida's single, 'Easier To Lose' remixed by JPM's Darkjoint, it'll be accompanied by an an 8-bit neon soaked lyrics video set in dystopian Tokyo circa 2068. Made by the wonderfully talented @eduard_miqu check it out.
Also, please keep your eyes peeled for Fortnight in Florida's debut album 'In-flight Entertainment, COMING SOON!
Click on an icon below to take you straight to your favourite app. Let us know what you think and if you like them, please support and share Fortnight in Florida's music!
Like, share and comment to show your support for Fortnight in Florida.
Follow Fortnight in Florida
Spotify
iTunes
Facebook
Soundcloud
YouTube
Instagram
Twitter

Follow Darkjoint
Spotify
Facebook
Soundcloud
YouTube
Instagram
Twitter

Credits
Song: Easier To Lose - Darkjoint Remix
Writers: Simon Middleton
Produced by: Darkjoint for JPM Recordings
All Programming by: Darkjoint
Guitas by: Jordan Linit
Mixed by: Darkjoint @ Darkjoint Studios
Mastered by: Paul Ashmore for Audio Animals Ltd
Label: JPM Recordings
Executive Producer: R. Roy-Macaulay and Mr Biggs